18th Fundamentals of Key Account Management
By Emilio Macasaet III
Uniqueness: The uniqueness of this program is its immediate applicability. It has the ability to provide relevant framework and tools that participants can immediately apply regardless of their selling environments.
Relevance: Account specialists and managers today need pragmatic models and effective tools that they can immediately use to hit the ground running.
Program Concept:
This program teaches participants fundamental principles in managing every account like it's the only one there is. A largely workshop-based program where participants learn how to immediately apply frameworks, tools, and illustrative cases to their respective environments.

At the end of this program, participants will be able to:
1. Understand fundamental concepts and practices in account management;
2. Use tools to develop a basic account plan; and
3. Learn structured procedures in selling, negotiating and building account relationships.
I. Introduction to Account Management 
Definition: What is Account Management? 

Purpose: Why the need for Account Management. 

Framework: The Account Management variables. 

Competencies: Required Knowledge and Skills of an Account Specialist.  

Spectrum: Account Management Journey and Types of Relationships. 

Group Workshop 
II. Preparations: Understanding the Terrain
Understanding the Customer's Business, Environment and Challenges  
Customer's Vision, Mission, Core Values, Positioning 

Supply & Demand Strategies for Profit 

Operating Hierarchy: Who Decides on What 

What they Negotiate and Why: What You Can Do. 

Capturing and Learning: Key Account's Information and Insights 

Group Workshop 
III. Account Engagement: Winning With Customers 
Rules of Engagement in Account Management  

Remote Engagement: Procedures and Digital Tools  

Setting Priorities: Developing Your Basic Account Plan 

Presenting The Plan Through Data StoryTelling  

Negotiating: Basic Negotiation Strategies and Tactics 

Meeting Tools: Templates, Forms, Technology 

Building Relationship: Account Penetration Strategies  

Group Workshops: 
• Account Planning 
• Simulation: Selling the Plan (role play) 
Schedule
March 14, 15, 21 & 22
9:00 AM - 12:00 PM

Who Should Attend
Key Account Managers, Trade Marketing Managers, Distributor Managers, Channel Managers

Methodology
Four (4) half-day sessions (each session runs for 3.0-3.5 hours) of synchronous learning.

Speaker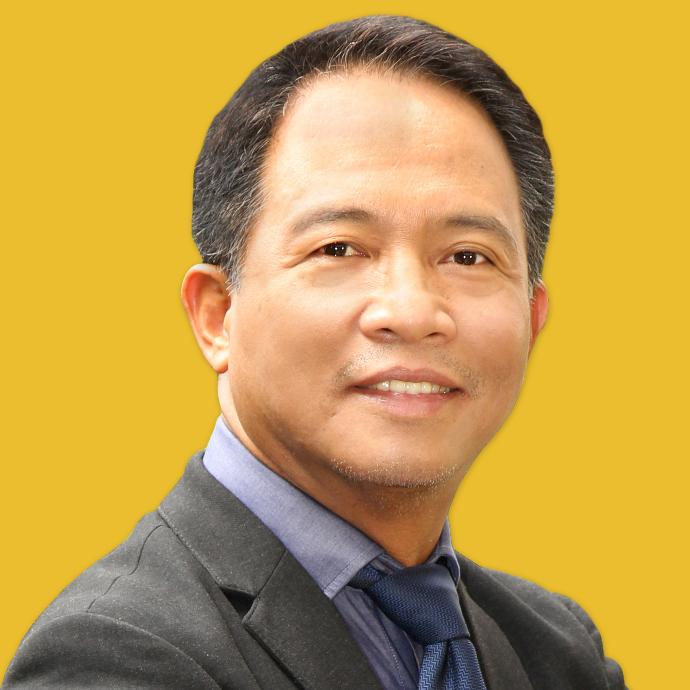 Emilio Macasaet III
Partner and Chief Channel Marketing Strategist
Emilio "Bong" Macasaet is the author of the best-selling, Distributor Management: Winning Tools in Managing Distributors as Partners, the first ever book on distributor management in the Philippine Market, 6 Steps To Effective Key Account Management, and the newly launched book, Fundamentals of Trade Marketing.

He brings with him very extensive and intensive corporate experiences gained from both local and multinational companies like Gillette, Nestle, L'Oreal, Metrolab and RFM Corporation where he was Vice President of Sales & Distribution division.

He conducts various sales seminars, consulting, and training programs in most parts of Asia-Pacific and Middle East. He obtained his MBA from Ateneo De Manila University and took his Doctor in Business Administration at De La Salle Graduate School of Business where he was a former MBA professor in Distribution Management.

Bong also attended an executive program on Marketing Channels at Kellogg School of Management, Northwestern University, Chicago; and other special programs at Singapore Institute of Management (SIM), Singapore, and Burke Institute, USA.

He partly writes a column in Business World newspaper and is currently a professor in marketing management at the Ateneo Graduate School of Business (AGSB).