Master Class: Discovering, Innovating, Shortlisting Opportunities by Josiah Go
How to See things differently, Think differently and Do things differently
Discovering, Innovating, Shortlisting Opportunities: How to See things differently, Think differently and Do things differently
By Josiah Go
1 Masterclass

8 Sessions 

50 Topics

150 Curated Case Examples

30 Countries

15 Teaching Methodologies 
The number 1 quality CEOs seek most in future leaders is Innovative Thinking. This is linked to their main priorities; to accelerate digital transformation, improve innovation, and modify the business model (Source: The Conference Board, Dec 2020). This unique 4-in-1 course integrates the interdependencies of discovery skills, innovation skills, shortlisting skills and opportunity-seeking skills in order to help corporate innovators validate their initiatives and remove the guesswork from programs. 
It helps participants learn from 150 carefully curated case examples from different industries and 30 countries, further improving their understanding beyond their own industry expertise. It is intended for market leaders, to help them further solidify their market position, as well as new market entrants or challengers who want to leapfrog traditional competitors.
Participants can choose to attend either part 1 or part 2 only. However, having a complete perspective would be highly recommended for serious innovators. Best to come and practice in teams. 
Please inquire to info@mansmith.net should you wish to enroll for a particular session only:
Session 1 only (Opportunity Seeking): P3,200 +vat
Sessions 2 - 4 only (Discovery Skills): P8,800 +vat
Sessions 5 - 8 only (Innovation Skills): P12,000 +vat
Schedule
 Part 1: October 6, 8, 11, 13
Part 2: October 15, 18 ,20, 22
9:30 AM - 12:00 PM
Methodology
15 Methodologies will be used to run this course: Lecture, AVPs, Discussion, Reflection, Homework, Brainstorm, Experience sharing, Debate, Interview, Pre Read, Breakout sharing,  Storytelling, Vote, Peer advice, Questioning 

Speaker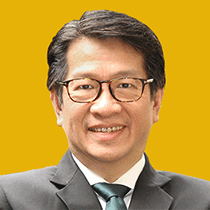 Josiah Go
Chairman and Chief Innovation Strategist
The course facilitator is the Chairman and Chief Innovation Strategist of Mansmith and Fielders Inc and the most awarded business educator in the Philippines. With specializations in Business Model, Innopreneurship, Market-Driving Strategy, and Profit Strategy, he earned his executive certificate in Innovation and Strategy at the MIT Sloan in Boston. He is the first Filipino to be qualified and certified as a Blue Ocean Strategist in the Philippines. 
Josiah Go is the author of 55-video Business Model Course in Continuum Academy and is the Co-Founder of the Mansmith Innovation Awards, and the Mansmith Young Market Masters Awards (YMMA). Additionally, he is now an independent director of Unionbank.