Negotiation Strategies and Secrets
By Rowen Untivero
Control the outcome of negotiations!
Plan to have all sides win before the negotiation even commences. Scenario build. Influence the negotiation climate. Control the meeting. Decipher their strategy. Anticipate traps. Deactivate or detour around your counterpart's negotiation landmines before they blast away the chances of a negotiated agreement intentionally or incompetently. Level with the pros; handle the unpredictable amateurs and lead either to mutual gain.

PROGRAM CONCEPT
CONTROL NEGOTIATION OUTCOME. GAIN THE ULTIMATE POWER OF PRE-KNOWLEDGE ANTICIPATING WHAT YOUR COUNTERPART WILL DO EVEN BEFORE THEY KNOW IT.
People are predictable much more than the average person realizes. Habits, situation logic, personality are systematically used to build scenarios, uncover opportunities and discover possible dangerous turns even before the negotiation begins. Meetings and whatever venue would be used are strategically planned for and tactically executed to provide advantage critical to results intended.
Frameworks, processes, and tools will be provided to develop very powerful negotiators.

KEY BENEFITS TO COMPANIES
The company will gain:
control of its negotiations 

more protection from the unpredictability of critical negotiations

financially (more profits, more savings) from a more strategic system of conducting negotiations with other companies

from ripple effects on other team members

strategy-thinking negotiators
Schedule
October 10, 12, 14, 17, 19
 Lecture discussions, Real-stories, Mini-workshops, Assignments, Q&A
Who Should Attend
Any person engaged in Selling or Buying, Entrepreneurs and Executives, Managers, Supervisors, Executive                                            Assistants, and other personnel, who                             deal with either external or internal                             counterparts, customer service                                                   personnel, and other customer-                                            interfacing personnel would benefit                             from this seminar.

Analytic Thinking

Negotiation 

Seeing the big picture

                

Strategic Thinking

                     Adaptability

                     Building Partnerships

                       Decision Making

                       Gaining Commitment

                     Managing Conflict

                     Meeting Leadership    

                       Planning and Organizing

                     Problem Solving
Speaker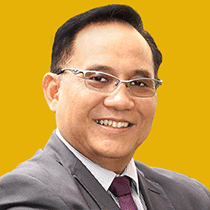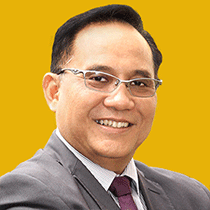 Rowen Untivero
Partner and Chief Sales Strategist
A veteran of Training, Coaching and Consulting for a quarter of a century and with almost 3 decades of successful sales, buying and negotiation practice, injector of science in the fields of selling, negotiation, sales management, business-to-business marketing as well as management in general via his original framework, processes and tools.

He has contributed much science to business as the pioneering developer of the world's first mathematics of negotiation, the strategic nego-mapping methodology, reading and projecting verbals and tones, systematic account development strategies, tools in a business-to-business setting,  sales management framework, simplified problem solving, effective coordination, the 4 modes of management, conflict resolution, problem solving, effective coordination and smoothen communication in organizations and many more.

He provides a 360-degree and multi-dimensional set of perspectives from that of the CEO, middle management, down to that of the front-liner and staff member and has had exposure in almost every industry.

He graduated Cum Laude at the University of the Philippines, Diliman, with a bachelor's degree in BS Economics,; supplemented by MBA studies in De La Salle University, an Executive Education Program on Strategic Business Leadership from the University of Chicago Booth School of Business-Illinois, USA.

He was Country Manager for Alcatel Mobile Phones, before moving to entrepreneurship.