Two weeks before our CEO Market Masters Conference was to be held last March 2020, we had to reschedule the conference for the safety of the marketing community.
It is now scheduled on Nov 16-20, 2020, 2-4pm featuring 17 CEOs with official endorsement and support from 21 major organizations. Good thing we rescheduled, a few days after, a lockdown was declared by the government in Metro Manila.
The unprecedented lockdown did not stop the Mansmith Team to adapt and push through with its various advocacy projects online, such as the Mansmith Young Market Masters Awards (YMMA) and Summit, and the Mansmith Brand Summit. Also, another batch of marketing teachers will be trained by us again in November. We have been training various groups of teachers since 1997. Despite the pandemic and the lockdown, We are pleased to report many innovations were launched.
1. Launched a digital platform, Continuum Academy (www.continuum-edu.com), three days after lockdown. With 30 courses within 60 days from launch, attaining our first 10,000 attendees less than 3 months from launch.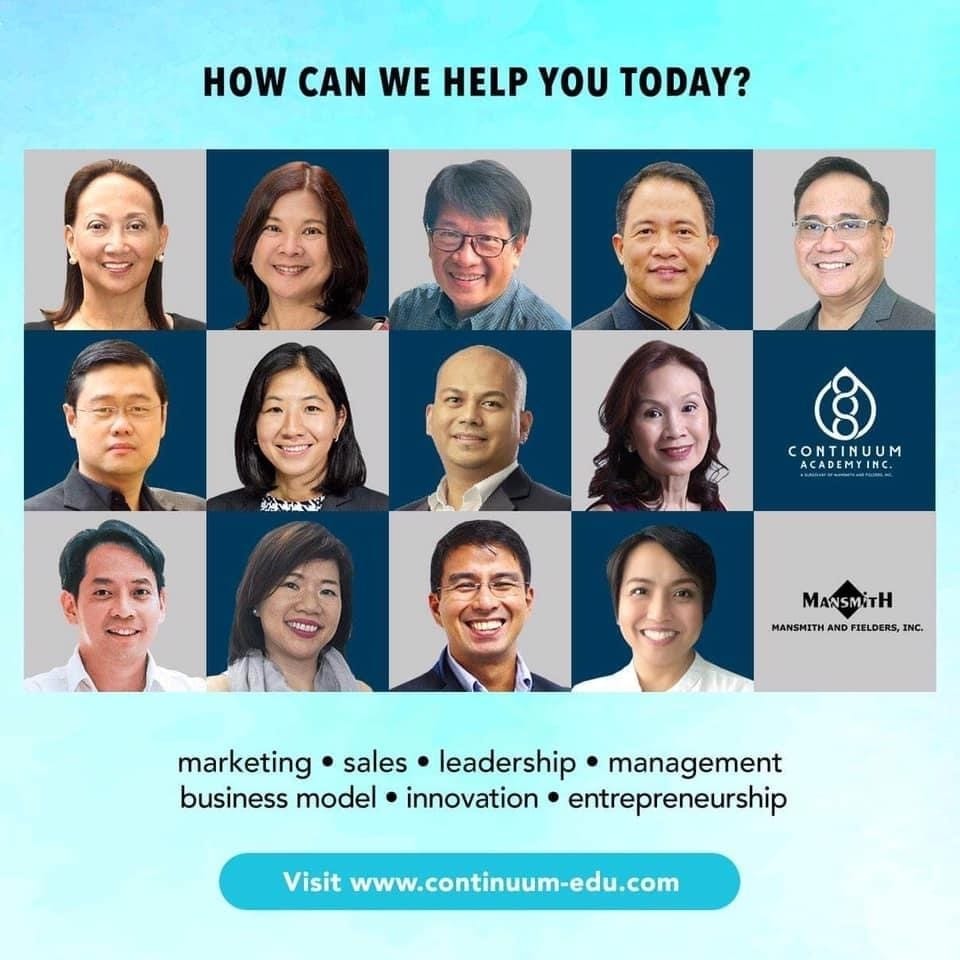 2. Launched the "Continuum Conference: From Cutback to Comeback", the first ever free conference dedicated to help displaced entrepreneurs and retrenched employees make a comeback.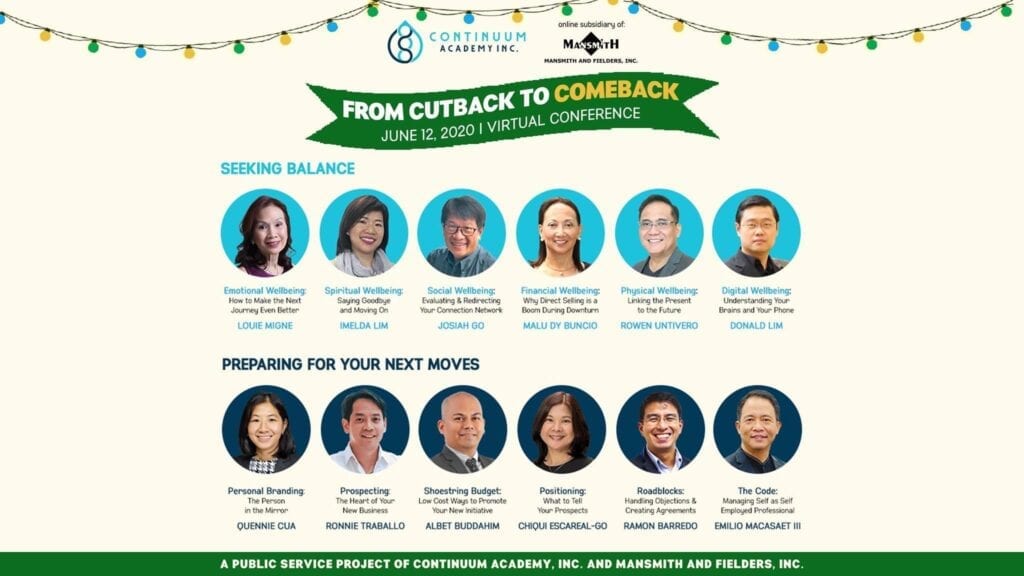 3. Launched Mansmith Marketing Inspirational Festival (MMIF), the first and only free festival dedicated to uplifting the spirit of the Philippine business community, consistent with the 4I's purpose of Mansmith – Information, Ideas, Infrastructure and Inspiration. Now available at Continuum Academy platform.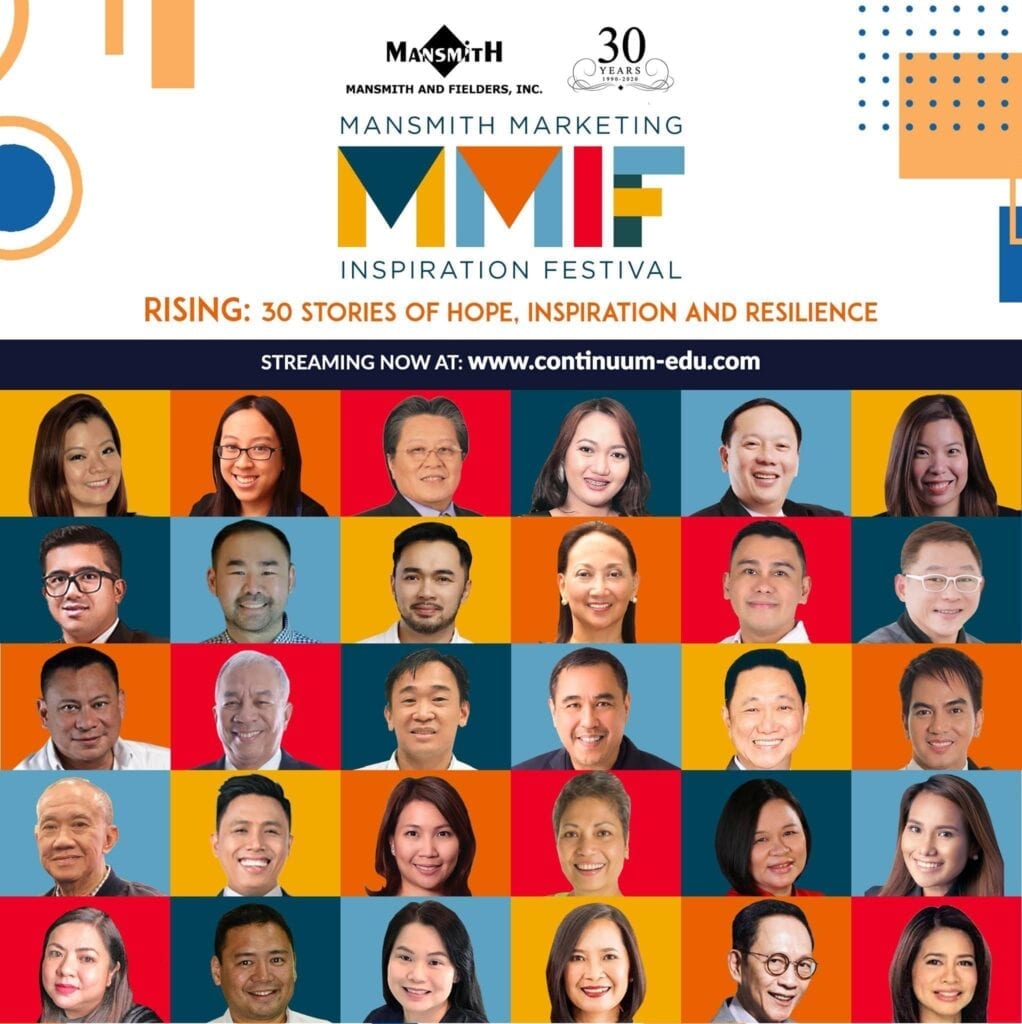 4. Repositioned Sensei Academy to occupy the progressive student white space teaching business courses not offered in schools like innovation, influencing, leadership, assertiveness training, etc and taught by highly experienced practitioners.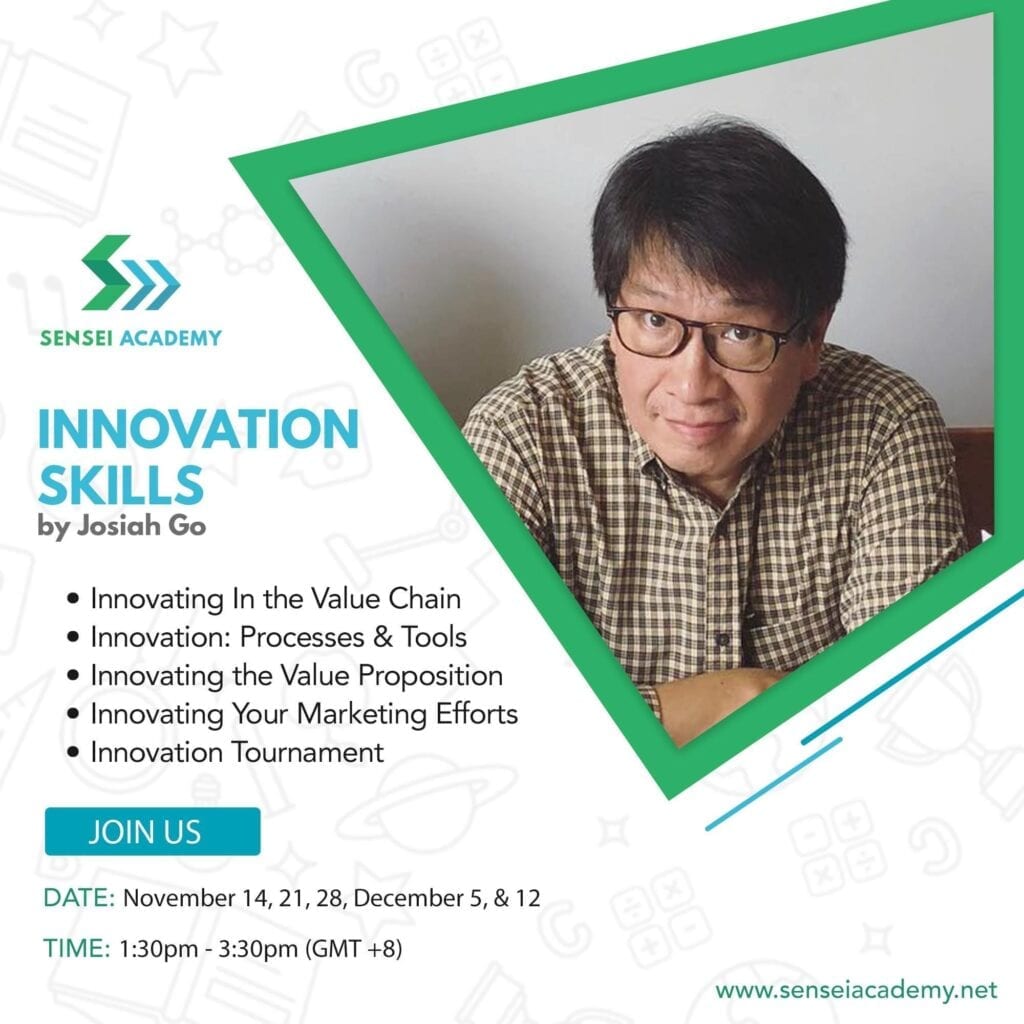 5. Launched RISING, an innovative book using artwork to tell the stories of 30 business leaders sharing hope, resiliency and recovery in the time of COVID-19. Available for P500, only in Lazada: http://bit.ly/MansmithRising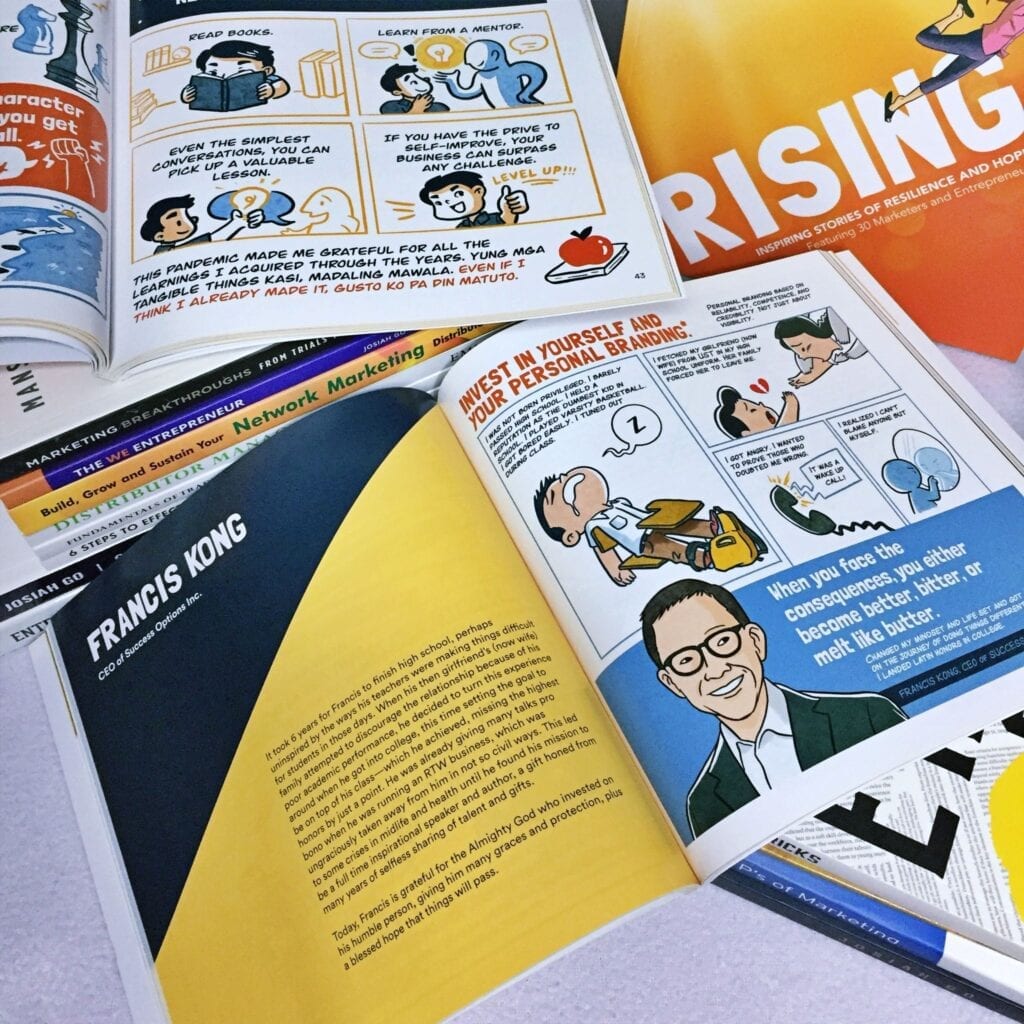 6. Launched and selected winners of the 1st Mansmith Innovation Awards, with awarding ceremony in March 2021.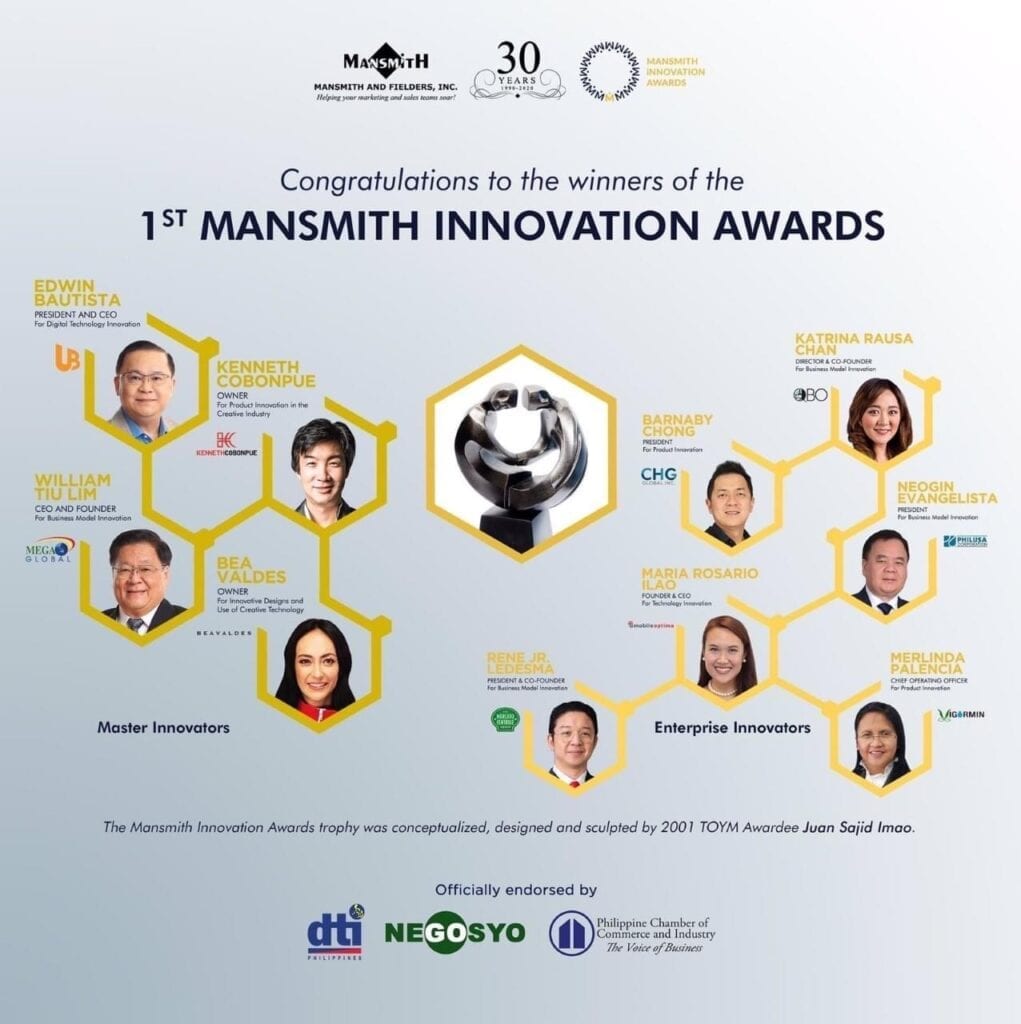 A seventh major launch will be announced during the 11th Market Masters Conference. Over one year in the making, our proud gift to the world. All of these consistent with our being advocacy-based training and consulting company.
VISION, MISSION, VALUES
Why do we do what we do? Thanks to our stratplan guru Malu Dy Buncio for leading our discussions about who we are.
"We will be the premiere gateway to:
Inspiring Purpose
Empowering Proficiencies and
Transforming People
into a highly valued human resource base for globally competitive, cutting edge organizations"
Our five core values:
LEADERSHIP & INTEGRITY. A role model in the field of business education. Respected and trusted by clients to maintain confidentiality of information.
EXCELLENCE. Always ahead of the curve. Consistently better than competition in teachings, service and output/results.
AGILITY. Fast, flexible, constantly anticipating and adapting to changes in the marketplace.
DISCOVERING. Continually updating learnings; course offerings. Curious about changes in the marketplace and how they impact Mansmith and its clients.
SHARING. A genuine love for sharing knowledge and desire to improve the lives of others.
WE ARE MANSMITH AND FIELDERS INC.
Josiah Go
Chiqui Escareal-Go
Rowen Untivero
Emilio Macasaet III
Malu Dy Buncio
Donald Lim
Albet Buddahim
Quennie Cua
Ramon Barredo
Coach (sister brand of Mansmith)
Imelda Lim
Ronnie Traballo
Louie Migne
Mariel Foronda