17th Superior Selling Science and Mechanics
By Rowen Untivero





Equip your sales people with the corrected methods anchored on buyer psychology! Make them SUPERIOR SELLERS. Acquire the skill seed implants in the 3 most critical selling skills:
Sales Encounter (Conversation) Control

Surgically-precise Discovery

Argument-less Persuasion
PROGRAM CONCEPT
 SELLING PROCESSES MUST BE MATCHED TO THE BUYING PHASES.

The seminar will help participants challenge obsolete methods and replace them. Selling science will be made to replace non-replicable art. The updated selling framework will be introduced and anchored upon. Then each of the 3 skills will be discussed followed by immediate skill drills to allow familiarity and to begin replacing the old methods.  

PROGRAM OVERVIEW

Preliminary Part: Anchoring on Solid Foundation- Buying and Selling Frameworks & Processes
Key Benefits for Participants
Each participant will: 


gain knowledge of updated selling frameworks and processes
understand the buy-in thought process

acquire skill seed implants on:

Sales Encounter Control
ability to suavely manage the flow and substance of client meetings
without the client being conscious (or resistant) given that they have handed over control to the salesperson

Surgically-Precise Discovery Skills
ability to execute time-efficient surgical probing and listening skills,
using the appropriate architectures of conversational communication, 
that maximizes critical information gathering very much precise than the extremely basic open and close-ended questions, 
to draw out problem and opportunities with the least amount of questions and  time
Argument-less Persuasion
ability to use an argument-less method of convincing customers,
utilizing customer-centric sequencing and phrasing
that sounds and feels like just a normal human conversation,
and takes only seconds to a minute to execute,
securing both a customer-satisfying and seller -positive result
be able to immediately apply framework, process and skill implants in skill drills
earn confidence points that multiplies individual effectiveness 
Key Benefits from Companies
The company will gain:        
Significant increase in sales transaction closing ratio

faster deal cycles

more productive sales personnel (less sales calls to complete deal closure and then more customers called upon / sales coverage per salesperson / more time for establishing a stronghold with key customers)

better customer satisfaction and loyalty at a profit

Financial advantages from a more effective and efficient sales handling of customers when the other non-sales team members also 





---
Testimonials

"The Course offered techniques and styles on how to communicate our brands well, especially strategies on how to unlock the needs and wants of our target clients by providing the right probing questions. It is also refreshing to see and learn the different natures of businesses."
- Takeda Healthcare Philippines Inc., Senior PVA Specialist


"The seminar leader was able to tap into different businesses allowing us to picture the skills usage specifically."
- 
W Hydrocolloids, Inc, Business Development Executives


"
Very informative, solution based on fact and relevant to all industries
"
- 
Premier Fresh Trading Corporation, 
Sales & Operations Manager
Schedule
September 18, 19, 20, 25, 26, 2023
 9:00 AM - 12:00 PM

Past Attendee
Supervisor (20%)
Support Team (40%)
Who Should Attend
Veteran sales people who have not taken this Mansmith-exclusive program (regardless of how many sales training programs they may have taken)

New sales people (to immediately set them on the right path or to dismantle early the obsolete methods passed on to them)

Superiors handling sales people or sales organizations

Entrepreneurs
Targeted Competencies
Analytic Thinking

Active Listening

Adaptability

Communication

Customer Focus

Facilitating Change

Gaining Commitment

Sales Ability/Persuasiveness

Technical/Professional Knowledge and Skills
Methodology
Real Stories (Sales Cases)
Class-observed and critiqued Role Plays
Speaker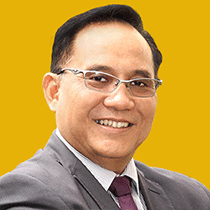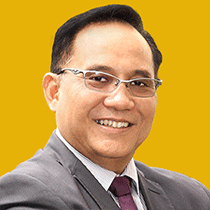 Rowen Untivero
Partner and Chief Sales Strategist
A veteran of Training, Coaching and Consulting for a quarter of a century and with almost 3 decades of successful sales, buying and negotiation practice, injector of science in the fields of selling, negotiation, sales management, business-to-business marketing as well as management in general via his original framework, processes and tools.

He has contributed much science to business as the pioneering developer of the world's first mathematics of negotiation, the strategic nego-mapping methodology, reading and projecting verbals and tones, systematic account development strategies, tools in a business-to-business setting,  sales management framework, simplified problem solving, effective coordination, the 4 modes of management, conflict resolution, problem solving, effective coordination and smoothen communication in organizations and many more.

He provides a 360-degree and multi-dimensional set of perspectives from that of the CEO, middle management, down to that of the front-liner and staff member and has had exposure in almost every industry.

He graduated Cum Laude at the University of the Philippines, Diliman, with a bachelor's degree in BS Economics,; supplemented by MBA studies in De La Salle University, an Executive Education Program on Strategic Business Leadership from the University of Chicago Booth School of Business-Illinois, USA.

He was Country Manager for Alcatel Mobile Phones, before moving to entrepreneurship.