2nd Sales Strategy and Innovation: On Solving Problems and Driving Innovation
By Emilio Macasaet III
Program Concept
This innovative online synchronous training program is designed to teach participants a range of models and tools essential for pinpointing and clearly stating the correct sales challenges to address. It guides crafting strong sales strategies, determining the best market access approach, and structuring a sales team that aligns with these strategies. Additionally, participants learn to recognize and leverage opportunities for innovative growth. To enrich the learning journey, the program features 20 case studies from 8 diverse industries.
WHY YOU SHOULD ATTEND?
This program highlights the need to address critical sales challenges properly. It offers tools to align sales strategy with market needs, enhancing efficiency. Participants will learn to spot growth opportunities and use them creatively.
WHY IS THIS DIFFERENT?
Our "Sales Strategy & Innovation" program is distinctive in the Philippines due to:
• Diverse Case Studies: The program includes 20 case studies from 8 different industries, giving participants a broad view of sales techniques and innovations.
• Holistic View: Instead of focusing on just one aspect of sales, this program covers the entire spectrum, from identifying issues to creating growth plans.
WHY YOU SHOULD LEARN FROM US?
The expertise of the author and facilitator adds trustworthiness. His success in transforming sales strategies for various clients across Asia in different sectors attests to this.
I. Identifying the Right Problem to Solve
Module Overview: 
Many salespeople are said to be "barking up the wrong tree" when they are following the wrong course of action because their beliefs or ideas about the problem are incorrect. Are you solving the right problem? This module teaches participants 2 models to identify and test the problem statements.
Key Topics:
1. The Slow Elevator
2.The 8-Way Test in Identifying the Right Problem
3. The Tosca Model: How to Structure the Problem Statement
4. Case Illustrations
5. Group Workshop
II. Formulating Sales Strategies & Structure
Module Overview:
This module instructs attendees on crafting value propositions tailored to specific segments, choosing the appropriate market access strategy, and structuring a sales team that aligns with the strategy. To demonstrate the concepts, real-world examples are presented. A collaborative workshop concludes the module, allowing participants to consolidate their insights.
Key Topics:
1. The Five Components of Where to Play
2. Designing the Value Proposition per Customer Segment 
3. The Route-To-Market Model
4. Sales Force Designs
5. Case Illustrations
6. Group Workshop
III. Driving Sales Innovations
Module Overview:
This module discusses the five facets of sales-focused innovations. It instructs on pinpointing innovation opportunities and understanding their influence on business outcomes using Prof. Clay Christensen's classifications: Incremental, substantial, and transformational innovations. To enrich the learning experience, the module includes 20 case studies from companies spanning 8 different industries.
Key Topics:

1. The Five Dimensions of Innovation
2. Business Impact: Incremental, Substantial, Transformational Innovations
3. How to Identify Innovation Opportunities
4. Case Illustarations: 20 Companies Across 8 Industries 
5. Group Workshop
Schedule
October 5, 6, 9, 10
9:00AM - 12:00PM
Who Should Attend
 Sales Practitioners
Methodology
Four (4) half-days Synchronous Online Sessions. Includes lectures (all participants will get a handout in pdf copy), Q&A, breakout group                                           discussions / plenary presentations. Each session lasts for 3.0 hours
Speaker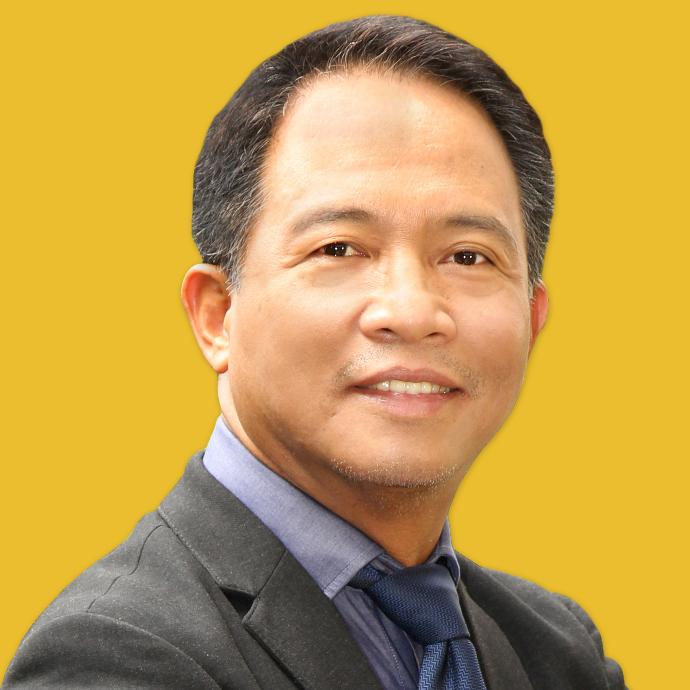 Emilio Macasaet III
Partner and Chief Channel Marketing Strategist
Emilio "Bong" Macasaet is the author of the best-selling, Distributor Management: Winning Tools in Managing Distributors as Partners, the first ever book on distributor management in the Philippine Market, 6 Steps To Effective Key Account Management, and the newly launched book, Fundamentals of Trade Marketing.

He brings with him very extensive and intensive corporate experiences gained from both local and multinational companies like Gillette, Nestle, L'Oreal, Metrolab and RFM Corporation where he was Vice President of Sales & Distribution division.

He conducts various sales seminars, consulting, and training programs in most parts of Asia-Pacific and Middle East. He obtained his MBA from Ateneo De Manila University and took his Doctor in Business Administration at De La Salle Graduate School of Business where he was a former MBA professor in Distribution Management.

Bong also attended an executive program on Marketing Channels at Kellogg School of Management, Northwestern University, Chicago; and other special programs at Singapore Institute of Management (SIM), Singapore, and Burke Institute, USA.

He partly writes a column in Business World newspaper and is currently a professor in marketing management at the Ateneo Graduate School of Business (AGSB).