3rd Brand Management Redefined in the New Normal
By Quennie Cua
Market dynamics have changed drastically over the last few months. If you are driven to understand the importance of brands, their roles and value, and how to keep them always relevant to your customer/consumer over the long-term, this bootcamp is for YOU!
Benefits to the Participants
Get new ideas on how brands can leverage threats and opportunities

Gain clarity on each component of the brand DNA and how they interact with the brand and market

Learn different perspectives on looking at WHERE YOU PLAY and HOW TO DIFFERENTIATE

Acquire highly actionable and practical examples to apply learnings to your own company setting
Schedule
October 4, 6, 8, 11 & 13
9:00 AM to 12:00 NN

Who Should Attend
All people handling brands, trade marketers, merchandising officers and marketing officers.
Methodology
Lecture-discussions, Real-stories, Mini-workshops, Assignments, Q&A

Speaker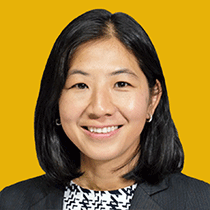 Quennie Cua
Chief Marketing Strategist
Expert in Brand, Digital, Systems, Business Development in FMCG, Pharma, Retail and Service

Former VP Marketing of SM Store

Former Marketing Head of Abbott

Former Brand Manager & Systems Manager of P&G

Currently an entrepreneur and a consultant