67th Effective Tactical Negotiation
By Rowen Untivero
67th Effective Tactical Negotiation by Rowen Untivero
Do our salespeople, purchasing people and managers really know how to negotiate?  

Do they bargain (value-reduce) instead of negotiate (value retain/expand)

Do they know when negotiation begins or when it is wastefully premature?

Do they still think negotiation is an art and devoid of science (framework and processes) to optimize concession management?

Do they fall prey to dark-side gambits or can they handle 3 families of gambits?

Do they effectively operate in all 4 nego-sphere quadrants?

Do they know how to use 48 kinds of stonewalls, modify position without loss of face, use a parachute option, avoid impasses and deadlocks?

Do they have a 1-page tactical negotiation tool planner that simply yet comprehensively prepares them for a real-time negotiation encounter or do they just list down concession items and approved ranges?

Do they know how to use the simple mathematics of negotiation in tandem with the process of concession management that will spell a big difference in terms of profit and loss?

Do they know how to make power analysis?

Do they know how to effectively negotiate from both a strong and a weak position?
IGNORANCE is not blissful when it leads to disaster. But such is avoidable if people know and understand framework, process, and skill points of negotiation. After all, THE GREATEST SOURCE OF POWER IN NEGOTIATION IS THE POWER OF KNOWLEDGE.
Program Concept 
BARGAINING IS NOT NEGOTIATING.
THE GREATEST SOURCE OF POWER IN NEGOTIATION IS THE POWER OF KNOWLEDGE.
Negotiation is part art but largely systematic. Participants are provided knowledge input on negotiation frameworks. Lots of stories, cases and examples are used to hammer down critical components and principles of negotiation.
The seminar culminates with a negotiation simulation that uses a case common to all groups but compartmentalized in terms of information, just like in the real world.  The case is tactically planned for and then role-played in front of the class by several groups. Apart from providing an immediate opportunity to practice negotiations in a safe environment, participants learn to be more observant of the exchange and process, stimulating the development of their diagnostic faculty and tactical negotiation reflexes
Key Benefits for Participants
Each participant will gain the following Marketing/Sales Competencies:


Analytic Thinking

Negotiation

Strategic Thinking
Each participant will enhance their competencies in:
Active Listening

Adaptability

Building Partnerships

Communication

Decision-Making

Gaining Commitment

Managing Conflict

Positive and Innovative Thinking

Problem Solving
Key Benefits from Companies
The company will gain:        
Financially from more efficient execution of sales and/or purchase deals

Strategic partnerships with suppliers

Ripple effects on other team members

The impact of a more productive and job-satisfied negotiations-trained personnel/team
Schedule
March 9, 10, 15, 16 & 17, 2023
3:00 PM - 6:00 PM 
Who Should Attend
Any person engaged in selling or buying, entrepreneurs and executives, managers, supervisors, executive assistants and other personnel, who deal with either external or internal counterparts and customer service personnel and other customer-interfacing personnel will largely benefit from this seminar.

Methodology
Interactive Lectures

Stories (case examples in easy to retain and relate-to story format)

(Own) Case Analysis & Tactical-level Encounter Planning

Tool usage practice

Learning Role Plays:

Small Group Discussions

Class Discussions

Diagnostic Test and Subsequent Discussion of Answers

Learning Checkpoints
Speaker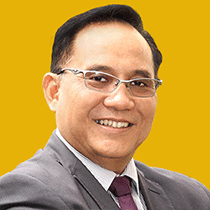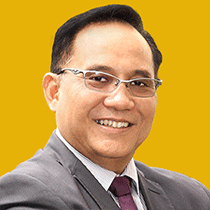 Rowen Untivero
Partner and Chief Sales Strategist
A veteran of Training, Coaching and Consulting for a quarter of a century and with almost 3 decades of successful sales, buying and negotiation practice, injector of science in the fields of selling, negotiation, sales management, business-to-business marketing as well as management in general via his original framework, processes and tools.

He has contributed much science to business as the pioneering developer of the world's first mathematics of negotiation, the strategic nego-mapping methodology, reading and projecting verbals and tones, systematic account development strategies, tools in a business-to-business setting,  sales management framework, simplified problem solving, effective coordination, the 4 modes of management, conflict resolution, problem solving, effective coordination and smoothen communication in organizations and many more.

He provides a 360-degree and multi-dimensional set of perspectives from that of the CEO, middle management, down to that of the front-liner and staff member and has had exposure in almost every industry.

He graduated Cum Laude at the University of the Philippines, Diliman, with a bachelor's degree in BS Economics,; supplemented by MBA studies in De La Salle University, an Executive Education Program on Strategic Business Leadership from the University of Chicago Booth School of Business-Illinois, USA.

He was Country Manager for Alcatel Mobile Phones, before moving to entrepreneurship.