KAM and Trade Marketing Toolkit
By Ramon Barredo
Are you new in Key Account Management and Trade Marketing, or looking to revisit the fundamentals? This program is perfect for YOU! In 6 sessions, you will learn the essential fragments in managing key accounts, facilitated by Ramon Barredo who has over 20 years of experience in Sales and Marketing.
Key Topics
Part 1: Creating Value
Session 3: Sales Promotions
3Es: Equity, Effective, Efficient

2Os: Original, Ownable

Different Types of Consumer Promo Techniques and When to Use

Measuring Sales Promotions
Part 2: Building Competencies
Session 4: Story Selling
The 4 Staples of Story Selling in Business

The Buyer's Journey & Matching Content Stories Along Their Path

What Questions Should You Ask?

What Actions Should You Take?
Schedule
May 16, 17, 18, 23, 24 & 25  5:30PM - 7:30PM
 
Who Should Attend
Key Account Managers, Trade Marketing Officers
Methodology
Lecture-discussions, Real-stories, Mini-workshops, Assignments, Q&A

Speaker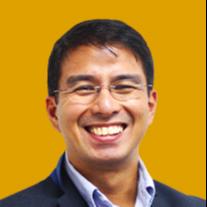 Ramon Barredo
Chief Alliance Strategist
He has over 20 years of extensive experience in Marketing & Sales, gained from working with leading multinational and local corporations across diverse industries, to include consumer goods, retail, pharmaceutical and real estate development.

His specific areas of focus include leading New Product Commercialization initiatives, and launch of Branded Retail Formats.

He has likewise been involved in directing and executing Sales & Channel Management initiatives, as well as crafting Sales Force Capabilities programs.

He received his Master's Degree in Business Management with Distinction from the Asian Institute of Management.