MANSMITH
AND FIELDERS
View our public seminar and conference schedule
View Schedule
IN-HOUSE
PROGRAMS
View our list of training/coaching programs and keynote
Learn More
ADVOCACY
PROJECTS

View our list of awards, networking events and more
View Details
CONTINUUM ACADEMY
The online learning platform of Mansmith and Fielders — aiming to help you do a better and faster job, using the least time and resources, anytime and anywhere.
Visit Continuum
DAY 8 BUSINESS ACADEMY (SMEs)
The social enterprise arm of Mansmith and Fielders — offering a subscription-based platform for SMEs who are looking for affordable, yet high-impact online business course.
Visit Day 8
SENSEI ACADEMY (HS & COLLEGE)
Powered by Mansmith and Fielders, Sensei aims at giving high school and college students a head start advantage in their future careers by offering classes not usually taught in schools.
Visit Sensei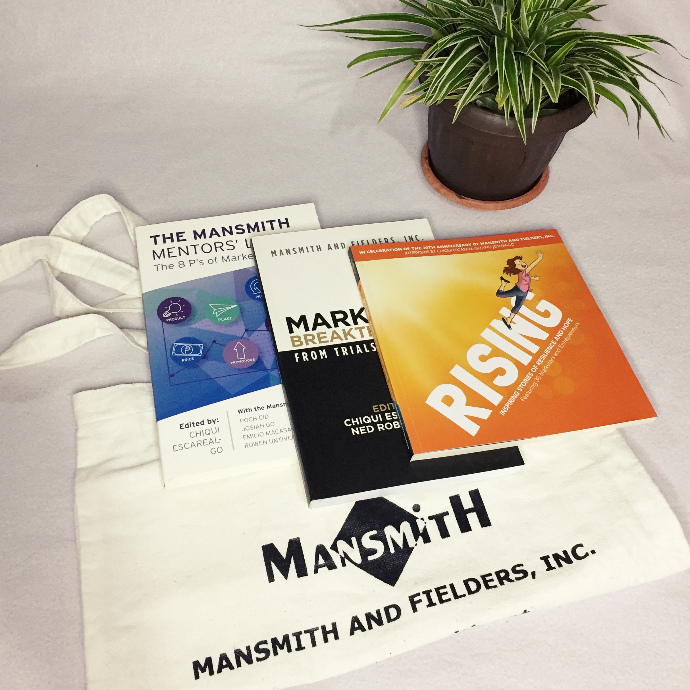 Good news!
Your favorite books by the Mansmith mentors are now available online!
Grab copies today through our e-commerce stores.
---
Don't miss our next learning events!
Join our newsletter and be updated with our new projects.
YEAR-LONG PLATINUM SPONSORS