108th Marketing Strategy and Plans: Right to Win, Play to Win
By Josiah Go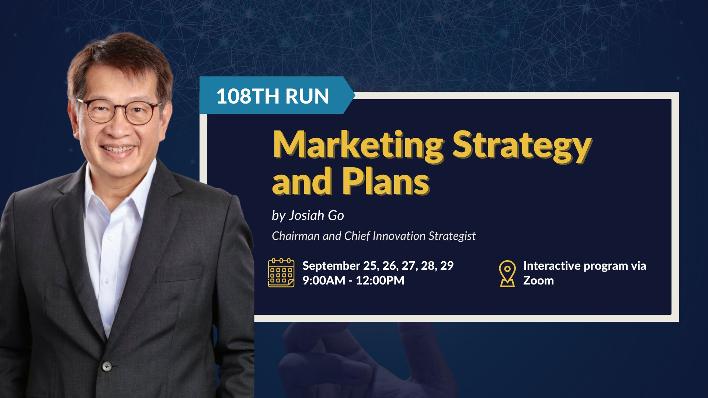 Josiah Go's 'Marketing Strategy and Plans' is the longest-running marketing strategy seminar in the Philippines. On its 100th batch, it was totally reinvented with ALL NEW cases and a new title 'Right to Win, Play to Win: The Best of Marketing Decision Making'. The Right to Win, Play to Win quadrant can help marketers, strategists, business owners and executives determine where they are, and what they can do.
RIGHT TO WIN, PLAY TO WIN FRAMEWORK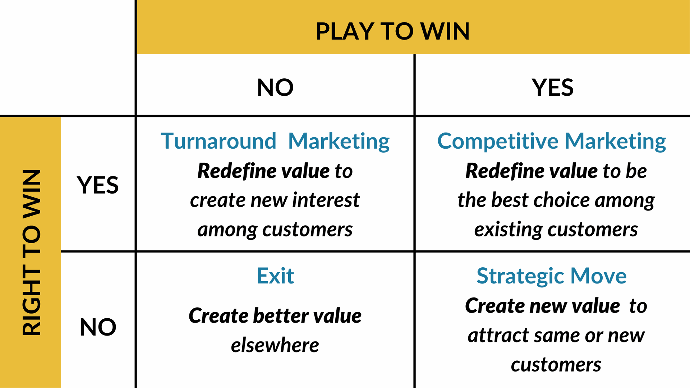 Marketing Choice Architect:
Marketers should think like architects, designing a solid foundation first before hyping on a campaign. Marketing choice architecture, or carefully designed decision options in which marketers make choices, will be introduced in order to help marketers be updated and simplify their decision-making by using the right tools, criteria, templates, and frameworks as choice architects in formulating and executing the right marketing strategies and tactics to attain a three-way strategic win.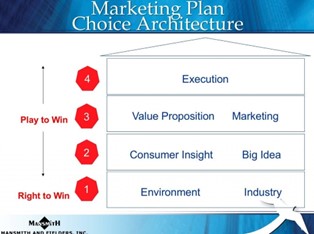 Carefully curated cases from 14 countries shall be shared generously: Philippines, Brazil, China, Denmark, Germany, Korea, India, Italy, Japan, Spain, Switzerland, Taiwan, Thailand, USA.


It is best to bring the entire team for immediate alignment. There is a team discount for immediate application of the learnings to their company's situation for on-the-spot mentoring.
---
TESTIMONIALS
"By applying the marketing knowledge we learned from regularly attending trainings by Mansmith & Fielders, we were able to grow the sales of Bioderm Family Soap 500% in five years. This, in a category that is growing by less than 5% a year. What's more, our brand now has its own slice whenever a pie chart is presented to show market share. Whereas before, we were anonymously lumped under the slice called "others". Thanks to Josiah. The one on one session with you was especially helpful!" – Stanley, VP, IPI Cebu
"I have gained new knowledge and insights on marketing - the right-to-win, play-to-win framework, decision-making, and execution. I will definitely attend more courses in the future."  – Dinah, Director of Marketing & Events Management, Philippine International Convention Center
"True master of his craft. Learned a lot from Josiah as always. Training is worth my time and money." – Connie, Marketing and Business Development Head, Distribution Solutions Phils., Inc.
---
Schedule
Sept 25, 26, 27, 28, 29
9:00AM - 12:00PM
Who Should Attend
It is best to bring the entire team for immediate alignment. There is a team discount for immediate application of the learnings to their company's situation for on-the-spot mentoring.
Methodology
Lecture, Small Group Discussion, Reflection, Short AVP,  Q&A
Past attendee
Top Management (16.54%), Directors (9.45%), Managers (36.22%), Supervisors (17.32%), Marketing Assistants / Specialists (20.47%).
Targeted Competencies
Customer focus
Competitive audit
Execution excellence
Analytical thinking
Strategic thinking
Brand strategy
Marketing savvy
Innovation
Speaker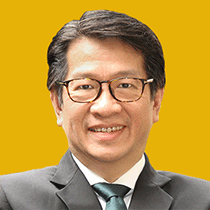 Josiah Go
Chairman and Chief Innovation Strategist
Record-breaking, bestselling author 19 books in marketing and entrepreneurship

Chairman of Waters Philippines (the market leader in the direct selling of premium home water purifiers in the Philippines) and Chairman / Vice Chairman / Director of over a dozen companies (the most recent is an Independent Director at UnionBank of the Philippines).

The most awarded business educator of the Philippines: one of the Agora Awardees in 1994, one of the Ten Outstanding Young Men (TOYM) of the Philippines in 2001, one of the Ten Outstanding Young Persons (TOYP) of the World in 2002 (the 1st and only Filipino in Business Education given by JCI International by far), and one of only two Lifetime Achievement Awardees by the Association of Marketing Educators (2007), the youngest marketing educator to be bestowed this honor. He was also given the Brand Leadership Award during the World Brand Congress in India (2009). His accomplishments was recognized by the international community where he has been included in the 10th edition of the International Who's Who of Intellectuals (England).

He is an Executive Scholar of the Kellogg Business School (in Marketing and Sales Management) as well as the MIT Sloan (in Strategy and Innovation).

He also took advanced marketing programs at Wharton, Harvard and at the London Business School.