73rd From Selling to Managing
By Rowen Untivero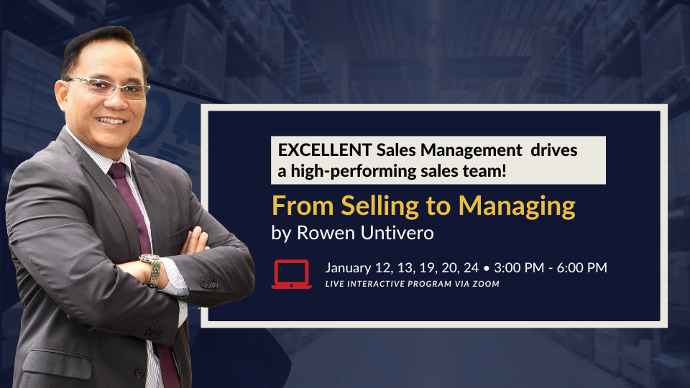 Gain new sales management knowledge to have versatile sales leaders capable of handling different sales management situations. 

Key Benefits of the Company As the sales leaders apply the frameworks, tools, and strategies to their own respective situations, the company will:
Have versatile sales leaders capable of handling different sales management situations

Translate the leadership and management performance of sales leaders to positive gains such as:

effective management of human and non-human resources

less probability of avoidable turnover of performers

better sales force morale

better performance of teams versus goals

in case of sales crisis, be able to weather and recover faster
Part 3C: Simulated Casework Management Styles Role Plays
5-Way Situational Role-plays

As sales leaders

Point-of-views of subordinates and peers

As observers and critics of colleagues and co-participants

From feedback of the co-participant observers

From the reinforcement and critiquing of the Mansmith Training Master

Discussions, Realizations, Insights
Case Examples of the following scenarios will be discussed:
Reading the sales management situation

Sales Management Issues of Start-ups

Sales Management Issues of Issues in On-Track

Sales Management Issues of Off-Track

Sales Management Issues of Troubled

Priorities per Mode

How and When each Management Style Works
Learning Summary
Advertising

Automotive

Agriculture

Banking and Finance

Construction

Education

Energy

Food & Beverage

Insurance

Personal Care

Professional Services

Telecom

Technology
 Schedule
January 12, 13, 19, 20, 24, 2023
3:00PM - 6:00PM
Past Attendee
Managers (40%)
Supervisor (20%)
Support Team (40%)
Who Should Attend
Salespeople to be promoted or being considered for promotion

Sales Leaders (Directors, Managers,                        

Supervisors, Team Leaders)

Entrepreneurs

Distributor Operations Managers

Sales Support Leaders

Targeted Competencies
Analytic Thinking

Adaptability

Contributing to team success

Credibility and Professionalism

Decision Making

Delegation

Leadership

Leading a team

Methodology
Lecture discussions, Real-stories, Mini-workshops, Q&A, 5-way Role Playing, Group/Selected individual presentations, Professional feedback, and critiquing by the Mansmith Coach-Training Master
Speaker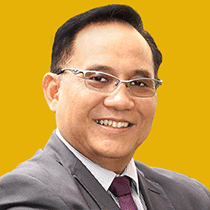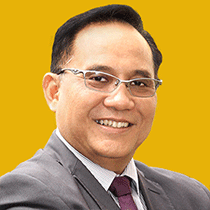 Rowen Untivero  
Partner and Chief Sales Strategist  
A veteran of Training, Coaching and Consulting for a quarter of a century and with almost 3 decades of successful sales, buying and negotiation practice, injector of science in the fields of selling, negotiation, sales management, business-to-business marketing as well as management in general via his original framework, processes and tools. 

He has contributed much science to business as the pioneering developer of the world's first mathematics of negotiation, the strategic nego-mapping methodology, reading and projecting verbals and tones, systematic account development strategies, tools in a business-to-business setting,  sales management framework, simplified problem solving, effective coordination, the 4 modes of management, conflict resolution, problem solving, effective coordination and smoothen communication in organizations and many more. 

He provides a 360-degree and multi-dimensional set of perspectives from that of the CEO, middle management, down to that of the front-liner and staff member and has had exposure in almost every industry. 

He graduated Cum Laude at the University of the Philippines, Diliman, with a bachelor's degree in BS Economics,; supplemented by MBA studies in De La Salle University, an Executive Education Program on Strategic Business Leadership from the University of Chicago Booth School of Business-Illinois, USA.

He was Country Manager for Alcatel Mobile Phones, before moving to entrepreneurship.