Digital Transformation
By Albet Buddahim


Learn how Digitization and Digitalization can increase your Brands value and your Company's Competitive Advantage.
Digital technology is transforming business around the world. In this learning path, explore the transformative and technological forces at work and ways to use them for the long-term success of your organization. Plus, discover how to use design thinking and other agile practices for innovation.
Discover how to navigate digital transformation long term.

Explore the technologies that drive digital transformation.

Discover design thinking and agile practices for innovation.

We are now experiencing the fourth Industrial Revolution where usage of data and technology can provide a winning advantage to a company. 
Avoid the danger of becoming obsolete by understanding the quickly evolving marketplace in the digital age with Covid19 Pandemic forcing us to Work-from-Home and even 4 y/o to having their first year of schooling via Zoom, Facebook and Shopee 
Learn from case studies across the following categories:

Airports - Agency - Appliances - Banking - Books/Publishing - Cosmetics - Direct Selling - Devices/Tech - Entertainment – FMCG – Financial Services - Game Consoles - Hotel – Ice Cream – Massage/Spa – Remittance - Retail - Schools – Supermarkets / Groceries - Telecom - Transportation - Tourism - Government 
Benefits to the Company:
Gain Digital Transformation framework and approaches that enabled businesses to increase relevance and competitiveness in the digital age

Up skill your executives with the ability to lead a digital transformation with increased usage of data and leveraging new technology 


Increase your Right to Win in the marketplace by knowing how the Customers, Channels and Competitors are moving to digital 

Benefits to the Participants: 
Discover how successful companies have transformed their business processes and models for improved customer experience that accelerated their growth
Learn core digital disciplines then identify opportunities and align your digital strategy to your capabilities and competencies
Know existing strategies for driving business growth in the new digital economy
Integrating Exercise: Planning for a successful Digital Transformation case study approach of leveraging the Digital Transformation Framework for selected companies of the groups with coaching from an Industry expert.

Schedule
July 19, 21, 23, 26, 28, 30 at 1:30pm-3:30pm

Who Should Attend
The team who are tasked in defining and building the capabilities needed for their company to grow and thrive in the digital age. A digital transformation is usually composed of Management, Marketing, Sales, IT, Supply Chain, Finance and HR teams.
Business leaders who want to learn how other companies started their digital transformation 
Methodology
Lecture, Q&A, workshops
Speaker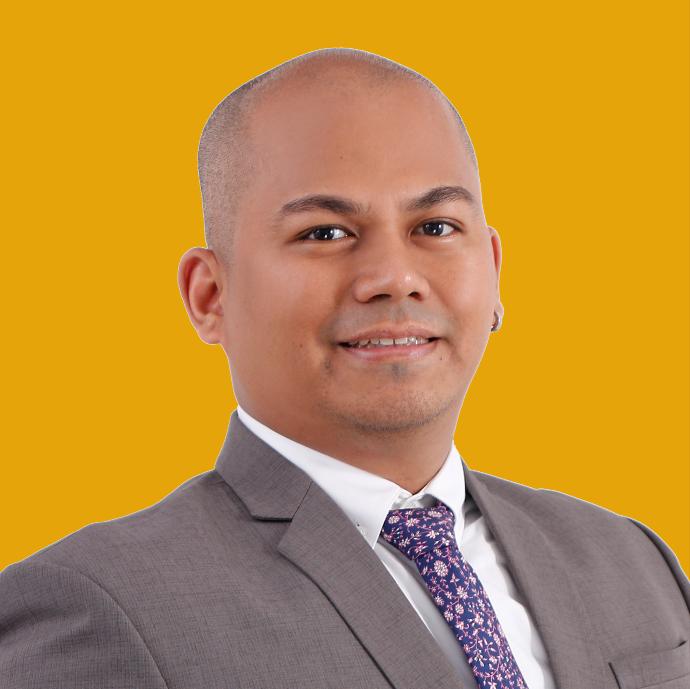 Albet Buddahim
Chief Marketing Capability Strategist
Albet Buddahim has close to 20 years of experience in Sales and Marketing in the Digital Age from multinational companies, agencies and brands. He is currently the CEO of Katapult Digital. Previously, he was the Chief Marketing Officer of L'OREAL (Media, CRM, Digital, Data, DPO, JBP's, Upskilling/Competency-building, etc.); the Chief Digital Officer of IPG Mediabrands Chief (Universal McCann, Ansible, Cadreon, Reprise, Society, Initiative, etc.); the Digital & Business Transformation Head of AVON Philippines (Launched e-Commerce in 4 Digital Platforms: Website, Mobile App, Social media and via a 3rd party site-Zalora with a 3-years Transformation RoadMap); the Digital Director of ZenithOptimedia Philippines (18 Nestle Brands, L'Oreal, Ayala group, Sanofi, BPI, Nissan, etc.); the Digital Marketing Manager of P&G Philippines (Pringles, Pampers, Whisper, OLAY, H&S, Pantene, Tide, MBCI, etc.) and later on the Digital Business Platform Leader of P&G Asia (Envision FoDM, Enable Countries, Engage Stakeholders, Execute); and the Head of Sales & Marketing Solutions for YEHEY! (Chowking, PS Bank, AdMU, Magnolia-Purefoods, Pringles/P&G).He has strong leadership skills with successful experience in influencing and leading his team to become the Best in Philippines and one of the Best Globally.He is recognized as a Subject Matter Expert when it comes to Marketing, Marketing Communications, Digital & e-Commerce. He was a speaker for "Marketing in the Digital Age" talks of PMA, AdMU, UP, DLSU, PUP, etc. and a Track-Chair of IMMAP-IIDM Certified Digital Marketing Program for creating a Marketing Plan with Digital.He is a fast learner and has passion for learning to understand the constant human evolution & market dynamics. He attends annual industry learning events/conferences/seminars from PMA, PANA, Google, MSAP, IMMAP, etc. He took and passed the Google Certified Professional – Advance in Search, Analytics, Display, Mobile & Video Advertising and is a Certified Digital Planner/Buyer & Brand Marketing via FB Blueprint; FB Pages & Ads Expert via FB Studio Edge.Albet is also the First Young Market Master Awardee for Digital Business Building by Mansmith and Fielders, Inc. in 2017 and the 2018 Digital Marketer of the Year by CMO Asia.org.